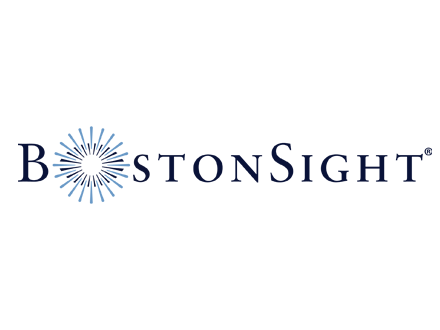 BostonSight is a nonprofit healthcare organization that advances the treatment of diseased or damaged corneas, dry eye, and ocular GvHD (oGVHD). Our ongoing commitment to research and patient care has saved the sight of thousands of people around the world.  
 PROSE® by BostonSight is a medical treatment that uses custom prosthetic scleral devices to replace or support damaged function of the ocular surface. PROSE treatment can be life changing. It is often the only option to restore vision and end suffering from critical and devastating eye issues. 
 In 2021, doctors at BostonSight published a study about PROSE, scleral lenses, and oGvHD in the peer-reviewed journal Clinical Ophthalmology. The study found that the use of scleral lenses and scleral prosthetic devices helps control the symptoms of oGVHD and improves quality of life.  
 BostonSight also conducts clinical research to improve patients' lives. Current studies include "A Phase II/III Trial of Safety and Efficacy of Pro-ocular™ 1% in Daily Scleral Lens Wearing Patients with Ocular Graft-Versus-Host Disease." PROSE treatment is available at top medical centers around the U.S., Canada, and India.  
 Website: www.bostonsight.org/patient-prose-treatment/ 
Contact Phone: 781-726-7337 
Contact Email: info@bostonsight.org