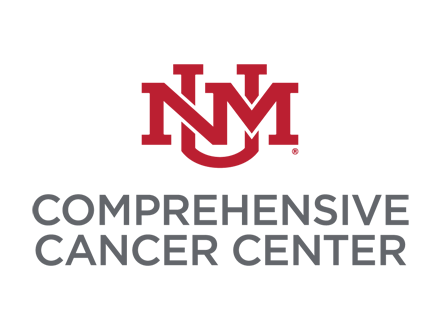 The Bone Marrow and Stem Cell Transplant Center at the UNM Comprehensive Cancer Center is the state's only bone marrow transplant program and is FACT accredited. The UNM BMT program currently offers autologous stem cell transplants, most often for people with lymphoma and myeloma. The program is in the process of expanding to be able to offer allogeneic transplants and other cellular therapies (CAR-T)
Housed on the fourth floor of the UNM Cancer Center clinic building in Albuquerque, New Mexico, the Bone Marrow and Stem Cell Transplant Center's dedicated space has infusion bays, open stations, private rooms and transplant bays.
The Transplant team includes transplant physicians and nurse practitioners, a nurse manager, nurse navigator, a social worker, a pharmacist, infusion nurses, apheresis nurses, and an inpatient team. It follows each patient from the beginning of bone marrow transplant treatment through completion.
Website:  www.unmhealth.org/cancer/treatment/bone-marrow-stem-cell
Phone  505-925-0062
Email: mlimanovich@salud.unm.edu